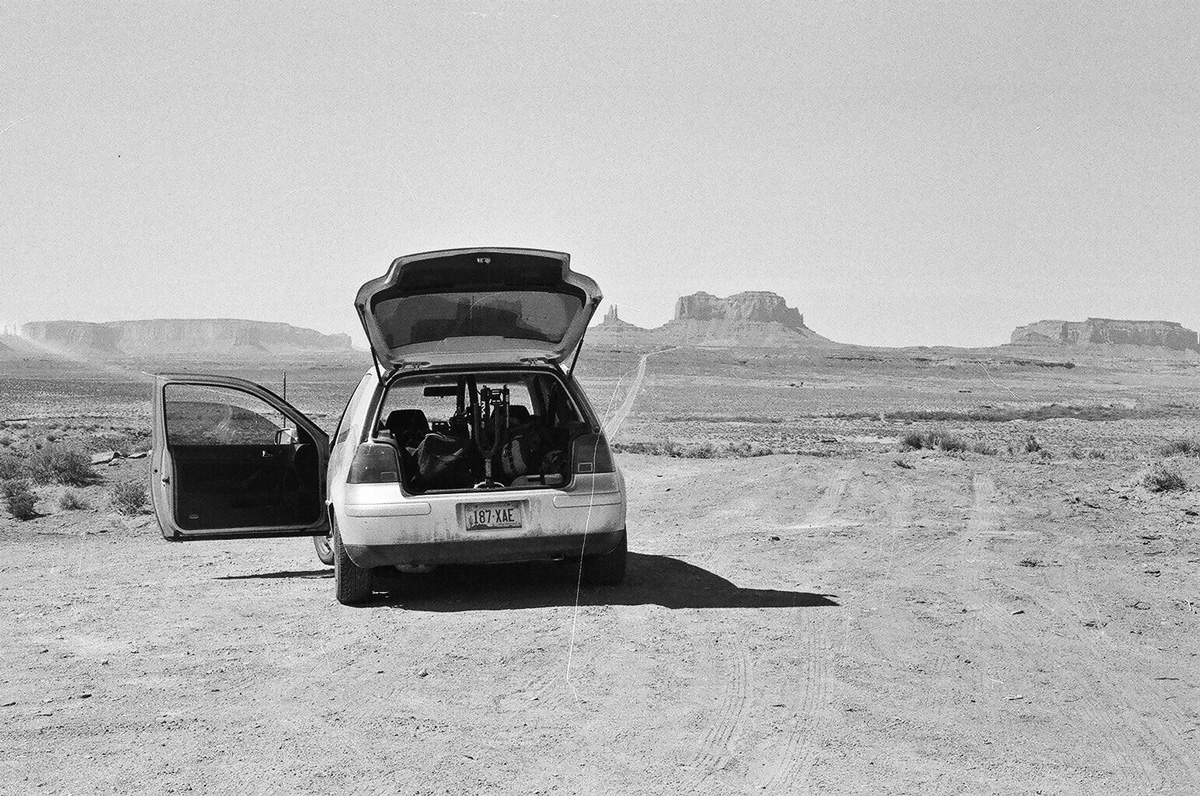 ---
Let me tell you a story about a little car that could – but probably shouldn't have – but ending up doing it anyway.
---
Back in April of 2014, either on my birthday or damn near it, my roommates and I set off to do a little hiking / backpacking in Utah. More specifically the areas surrounding Moab. Alex planned to spend a month alone backpacking in the red desert and his twin brother Matt and myself tagged along in good company to see him off. Beyond my need to explore (as well as my own feeble attempts to evade the attention brought on by birthdays) I decided it was time to make the trip back home to collect an old photo enlarger that had been gifted to me and sadly neglected for over a decade. My loose itinerary was this: see cool things, hike stuff, be with friends, and rescue that dusty old enlarger. But honestly, I was just happy to be driving.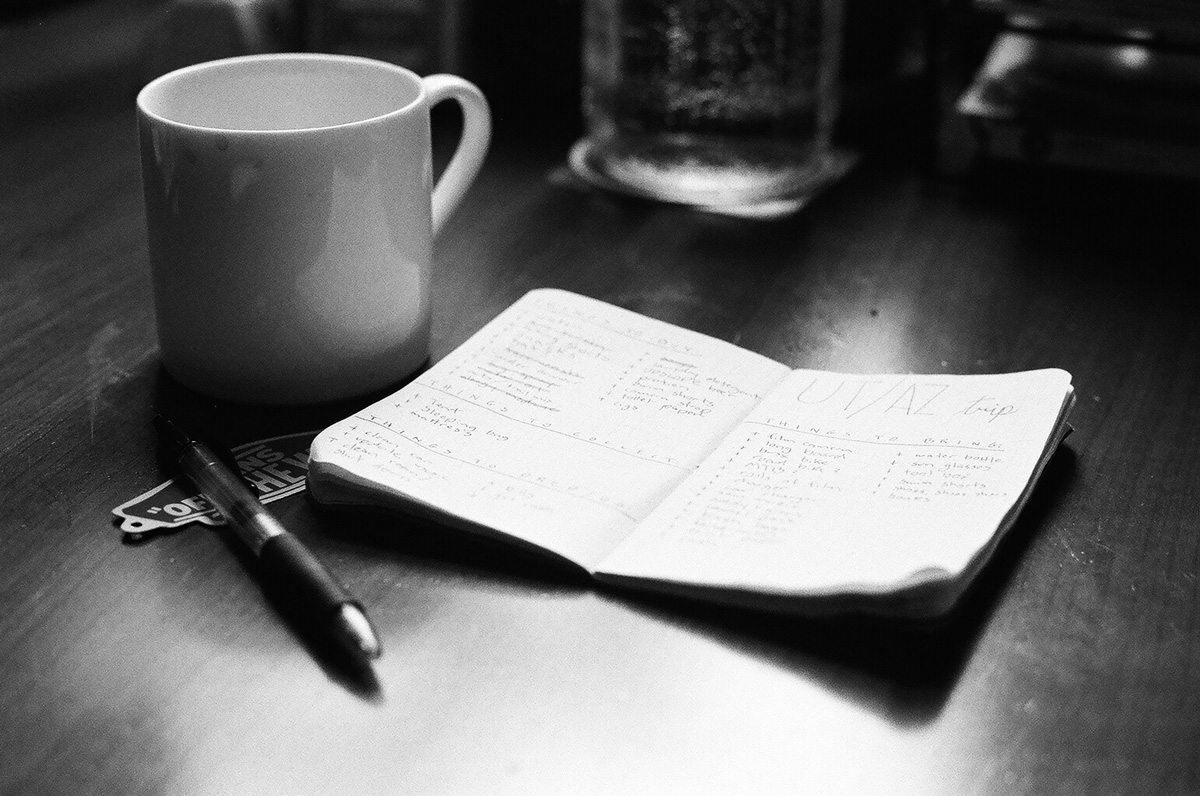 We set off late on a Thursday. The twins dove in Matt's car with myself not too far behind. I traveled alone in what I thought was my well prepared and road worthy VW Golf (known henceforth simply as 'dubs'). I had the brake pads replaced, oil changed, vitals checked; all the good stuff. "She's good to go," I told myself. Nevermind that the dashboard was lit up like a christmas tree. Check engine light staring me right in the face. Check engine? I did check the engine–it's still there. Thanks for the concern though, dubs. I appreciate it. Now let's get along.
We drove late through the night and reached a campsite just outside of Moab. The next morning we woke with the sunrise and worked our way into town where coffee could be had. From there, we picked an adventure spot and headed out.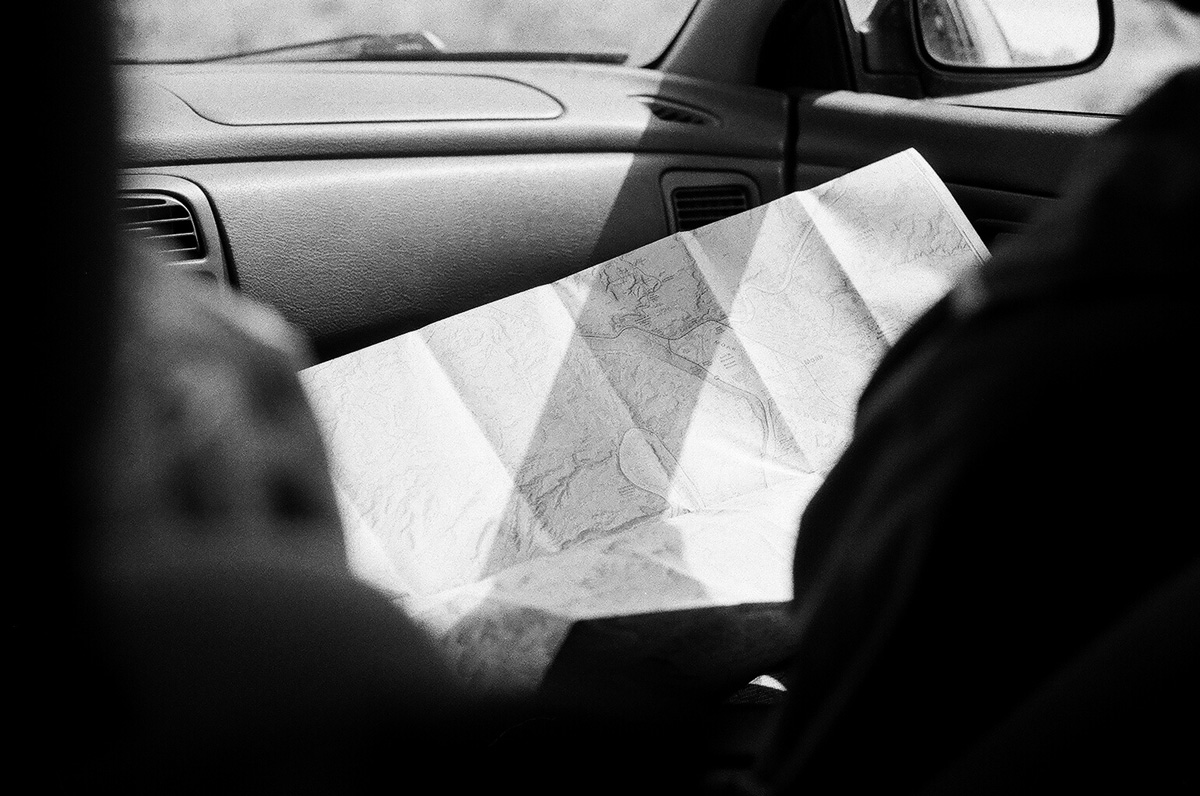 I don't remember the name of this trailhead or the details of the final destination. Alex had a penny stove he was super pumped on though. Photo for proof: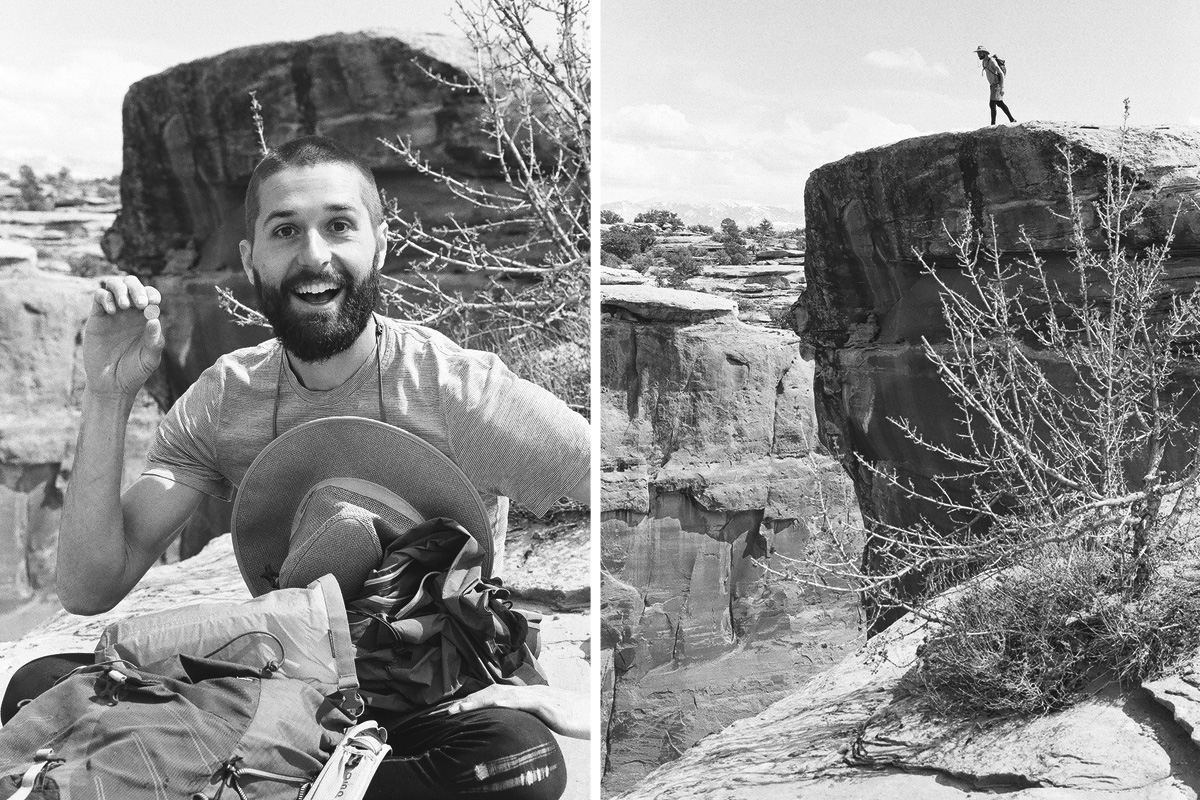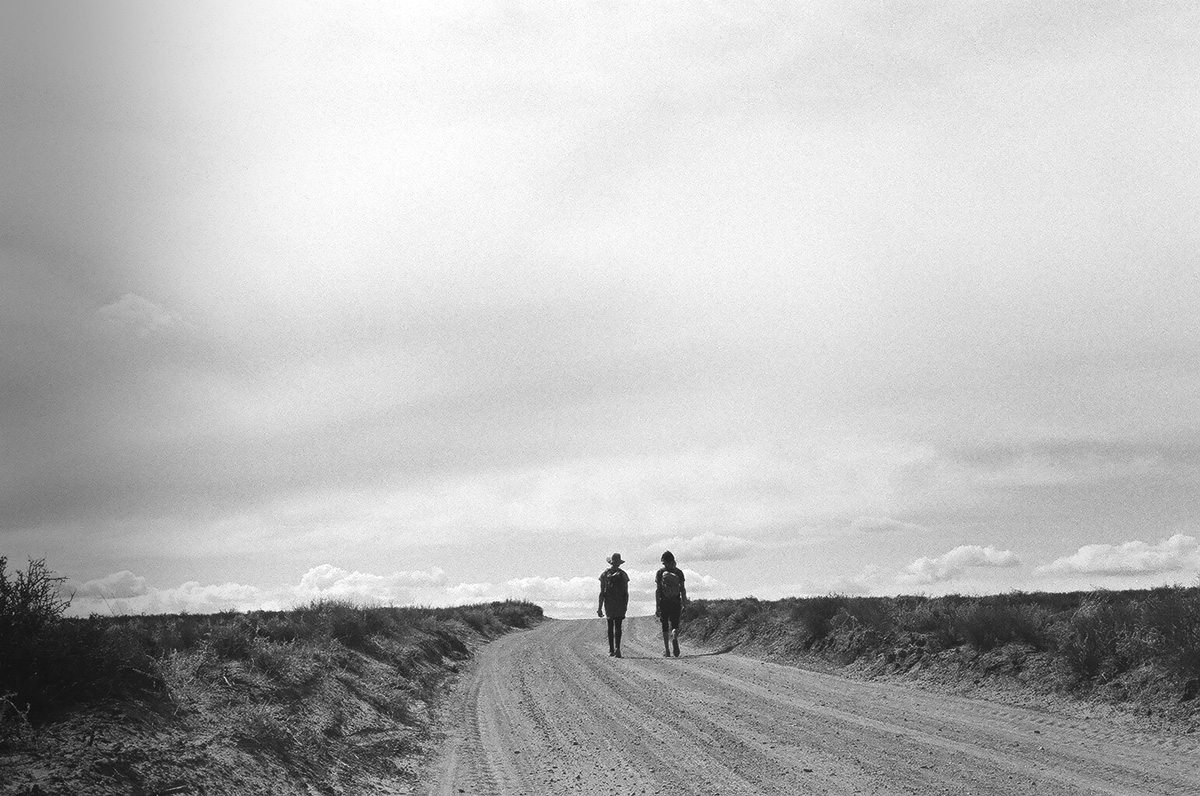 After our second night, we woke and planed out a nice 12 mile loop. The plan was to start in the Pritchett Canyon and go from there—seeing what other trails and side quests we could take along the way. We saw some jeeps doing some jeep things, had some lunch, and HEY IS THAT A GOAT?? Nah, I don't think so—alright, let's keep hiking.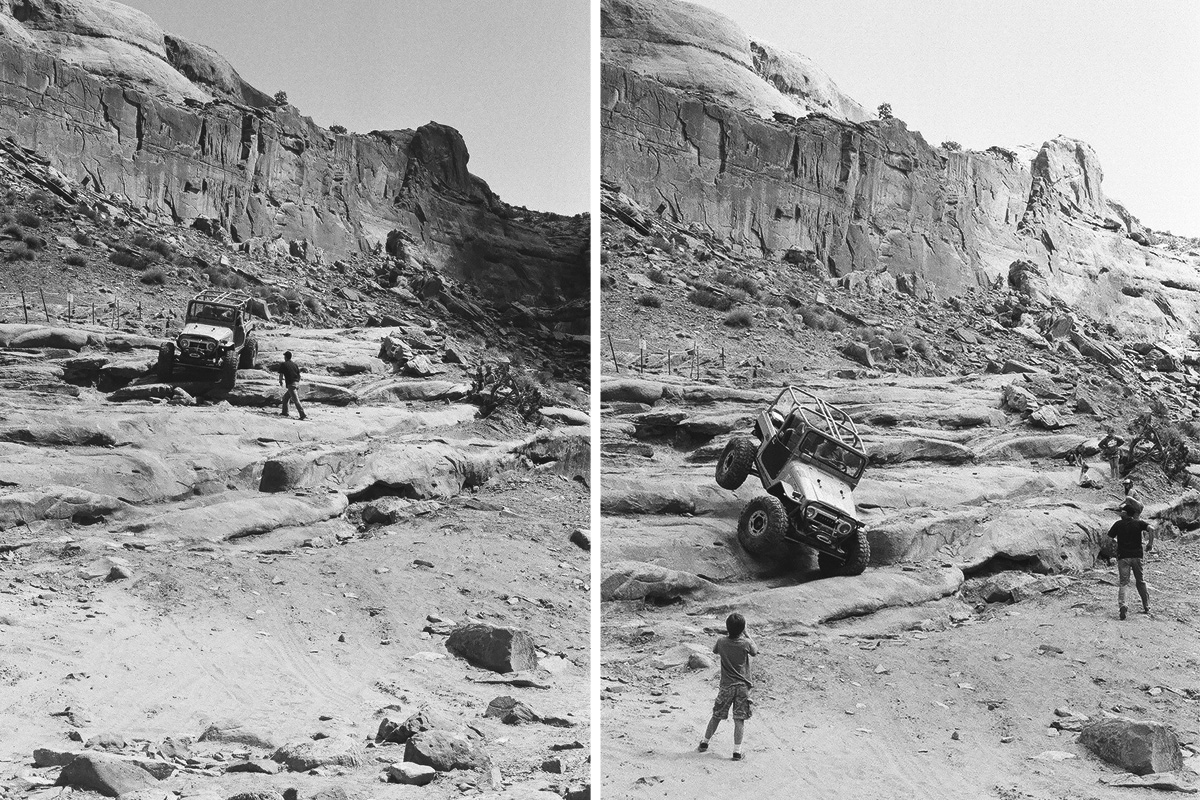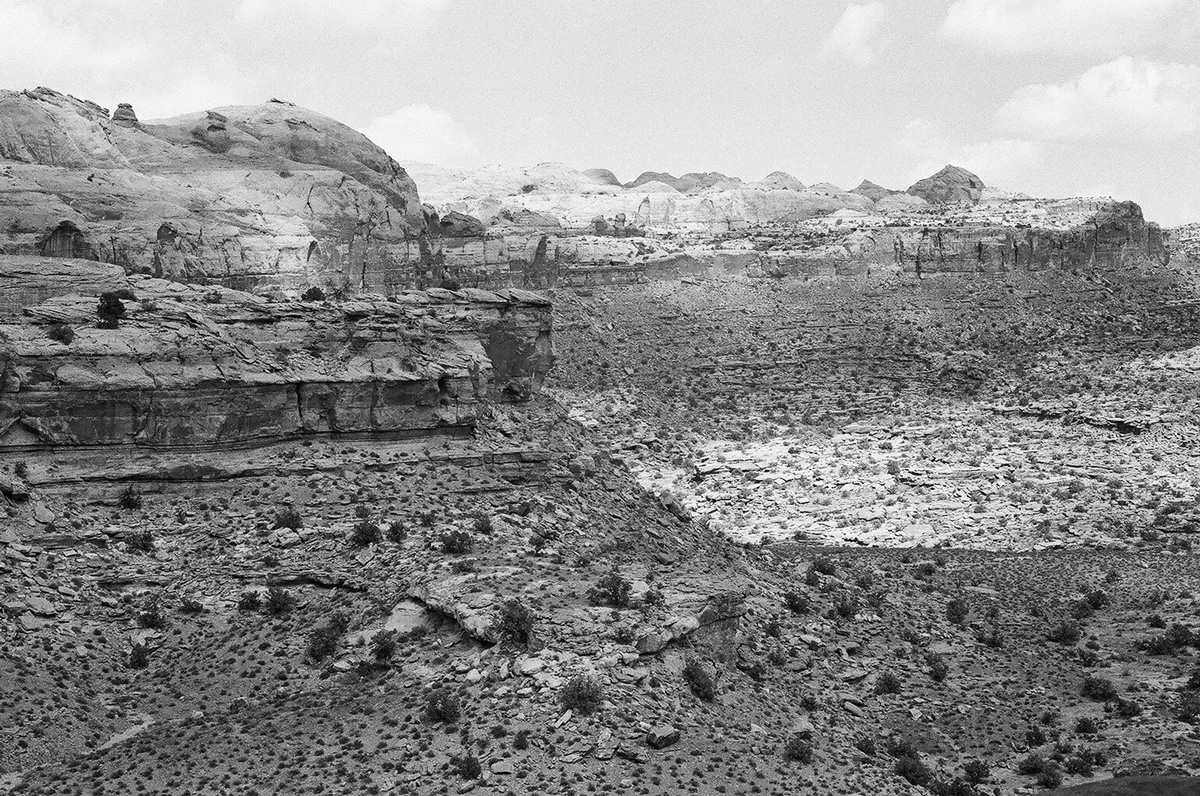 We came across an opportunity to see a hidden arch—a little 1.5 mile out and back. Uh, yeah! Let's do it! We walk around this blind corner and BAM, there she is. I think Matt was thinking about climbing to the top right away. The friend in me was saying: "Nah, dude. Shit's too dangerous. How far away is help anyway?" The photographer in me was saying: "Yeah, we gotta get that shot." A few breathless moments later and he was up. No biggie.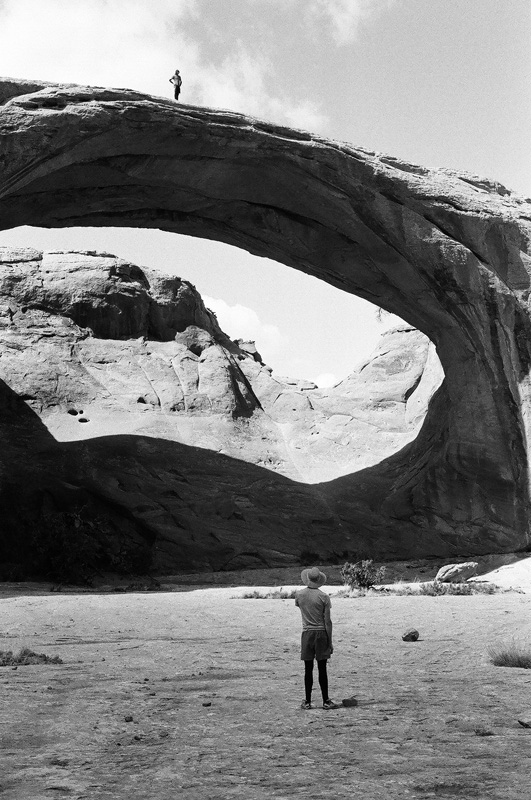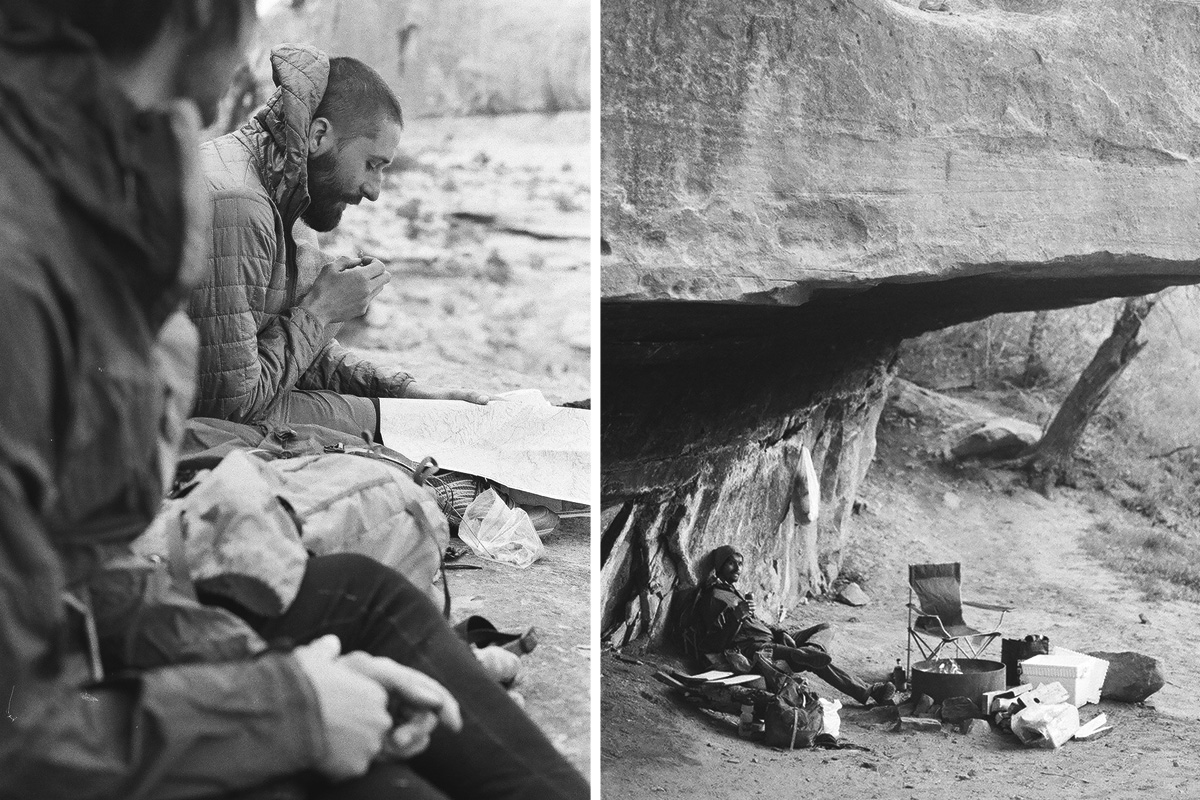 The next morning, it was time to part ways. I was southbound and the twins were on their way to Canyonlands to spend a few nights. I was excited to continue my trip back home. Along the way, I stopped in Monument Valley to get the obligatory desolate road shots.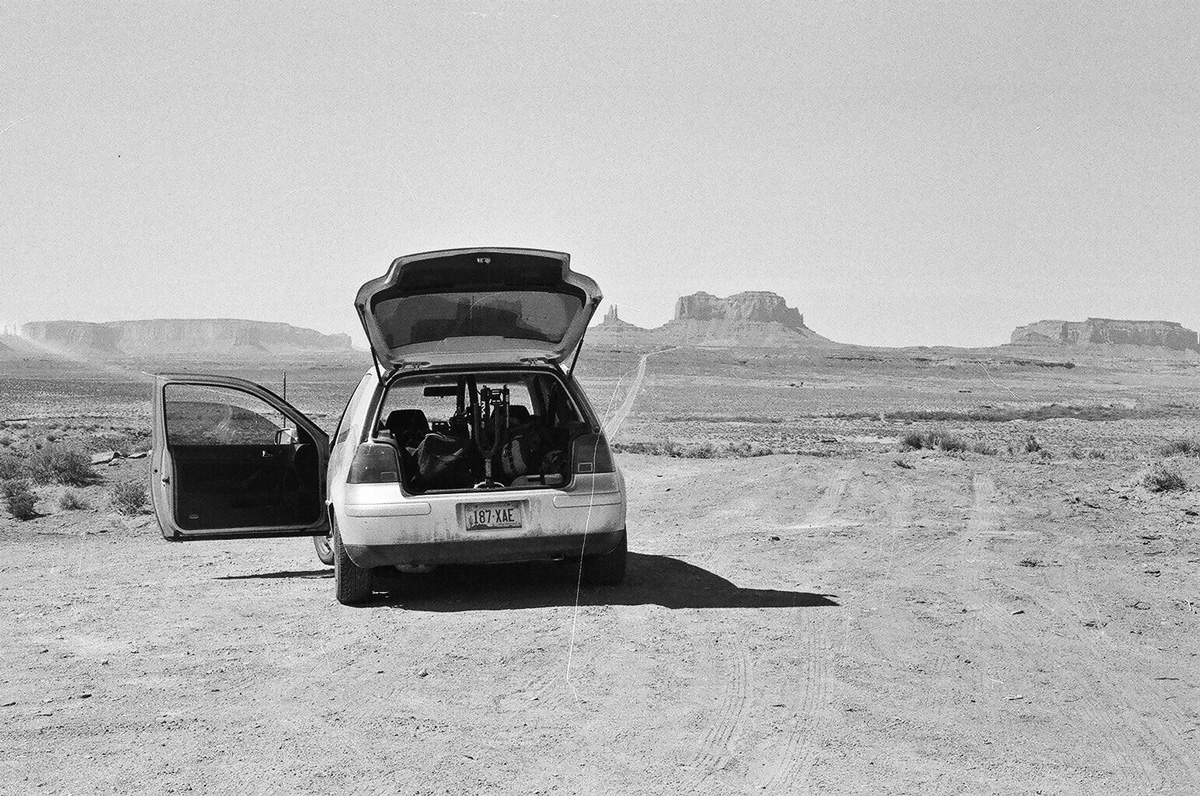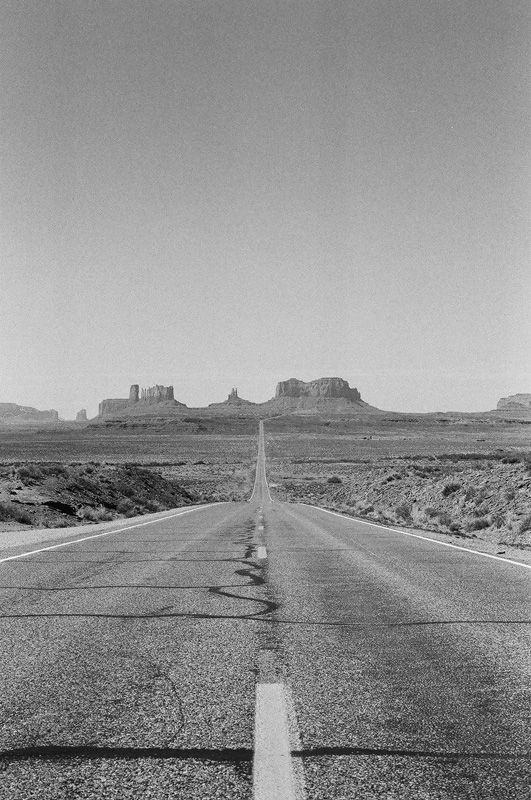 Now let's get back to dubs, the little car that could. (I'll try to keep this as short as possible.) I make it to Flagstaff, AZ where I stayed with some friends for a night (hey Nick and Jess!). The next day, I take off for the final 3 hour drive to my destination and home town of Lake Havasu City. About an hour way, I stop at this little gas station outside of Kingman. I'm making good time and figure I'll use the restroom, grab a diet cherry Shasta, and be on my way. So I stop and do my thing. I get back in my car. Turn the key…
Nothing. Doesn't start. Won't start. Fuck.
Wasn't the battery because the starter was still clicking. Half our later, nice dude on a Harley walks up with a can of Quick Start™ and is willing to help a bother out. A few attempts later and dubs springs to life… kinda. I could tell something was devastatingly wrong when I pulled back out onto I40. I'm losing power, and fast. It smells like gas. The engine is drowning. In the beginning I was able to get up to 65mph. Now with just 30 miles left of my trip, I find myself limping at 10mph on the side of the road. Not a good spot. My goal of getting home before Taco Hacienda closes quickly turned into "Please god, just let me make it to that offramp." I do. I call the tow-truck and except my defeat.
My stay in Havasu is short. I collect the photo enlarger and rent myself a car to make the drive back to the big CO. That's right—dubs did not make the return trip home. And you'd think that'd be the end of the story. But I'll have you know dubs made a full recovery and has been kicking it in Boulder for quite some time now. For now though, he'll always be an in-state vehicle.
fin.
Other images from the rolls of this trip: